The park has operated since 1971… This is our story…
In 1970, two Merchant Marines, Tony Garulo and Stu Erickson, who were travelling the world together, met the Falabella Family in Argentina, who had learned to breed standard horses into miniature horses. Tony and Stu fell in love with the miniature horses, and imported 25 of them to Gettysburg.
In 1971 they opened the Gettysburg Miniature Horse Farm on our current site which encompasses 100 beautiful acres in the rolling hills of Gettysburg. The park also became the original United States Registry for Falabella miniature horses.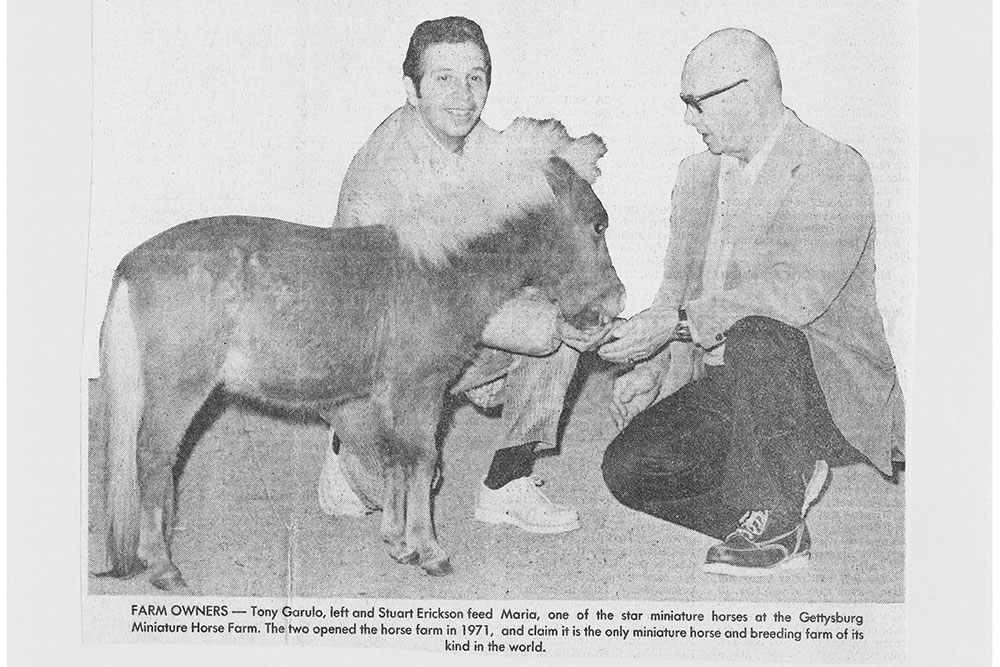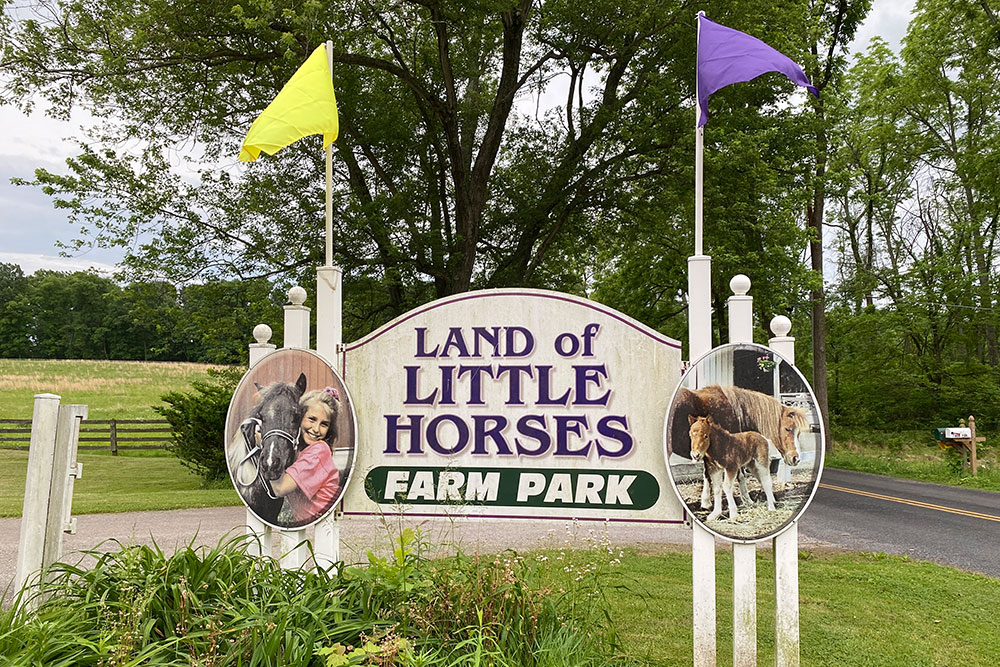 For the past 48 seasons, the park has operated consistently under five different owners, bringing delight and entertainment to thousands of families. Often we hear heartwarming stories of guests who said they came with their parents when they were young, and now they are returning with their children.
The Baldwins, the fifth owners of this charming park, hope that similar stories and visits continue for many generations to come!
One of the feature presentations in the early days of the park was a little horse named Kristina who they called the "Horse with the Human Brain". The horse had amazing mathematical abilities and could count out the answers to math problems with its little hoof. Kristina became famous, and was even featured on TV on "Those Amazing Animals".
For the past 48 seasons, we have discovered which horses have this talent, and the "Horse with the Human Brain" has been a hallmark presentation at the park.