Each day, our animals provide many entertaining activities for the young and young at heart! 
Plan your visit around this schedule of activities and be sure to look at all the other exciting things to do while you're here! For maximum enjoyment, we suggest at least a 3-4 hour visit. This will allow you to see all our shows and events, and take advantage of the activities with some time to enjoy the park. Or just plan to spend the day with us!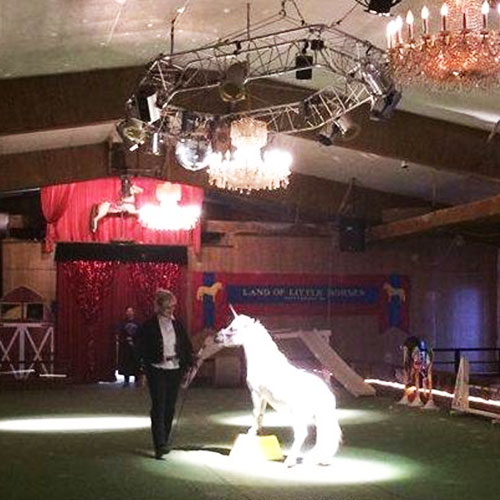 The Mane Event
This is a show not to be missed! Here is your chance to see our namesake miniature horses and some of their friends in a professionally produced performance in our climate controlled indoor arena. Our famous little horses have appeared on America's Got Talent, Animal Planet's PET STAR, Nickelodeon Studios, Ringling Bros. Circus and more! Special appearance by our horse with the human brain and magical living unicorn, Mystic!
Cost included in admission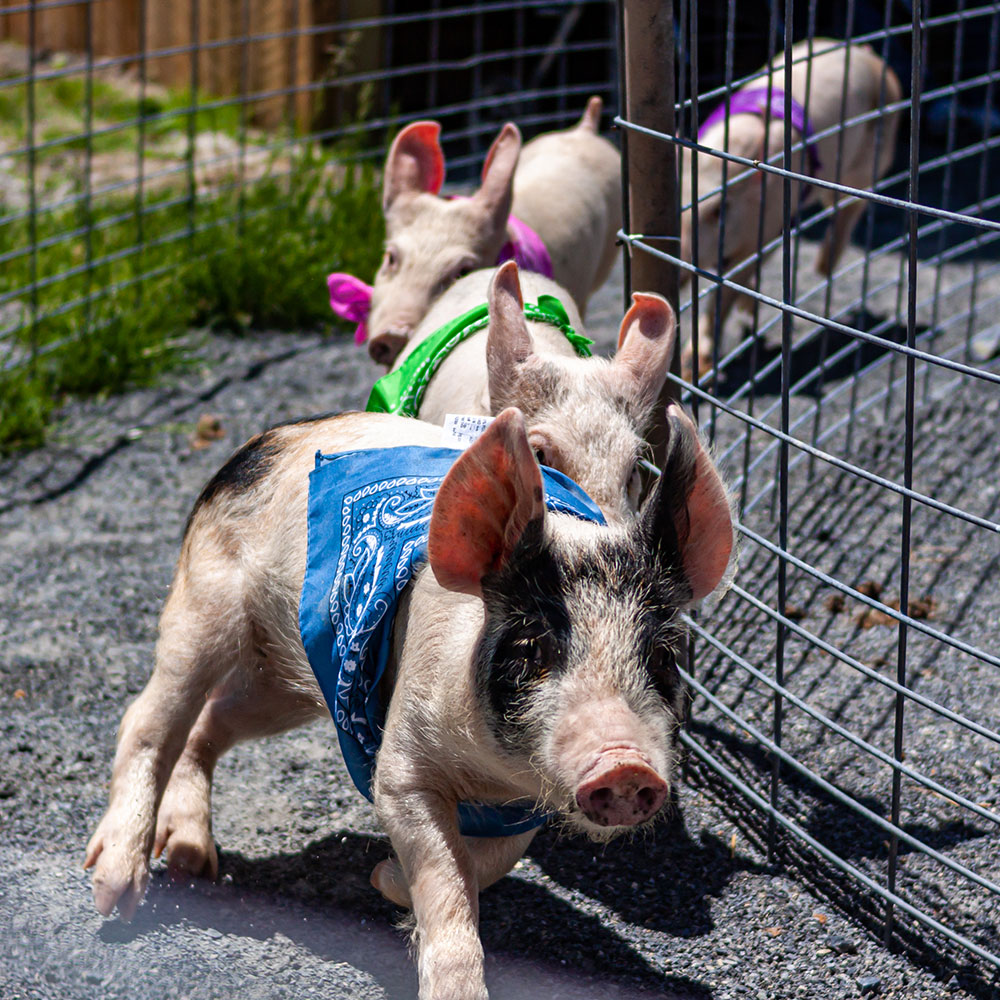 Pig Races
Enjoy good ol' fashion farm fun as our little piggys take to the racetrack!
Cost included in admission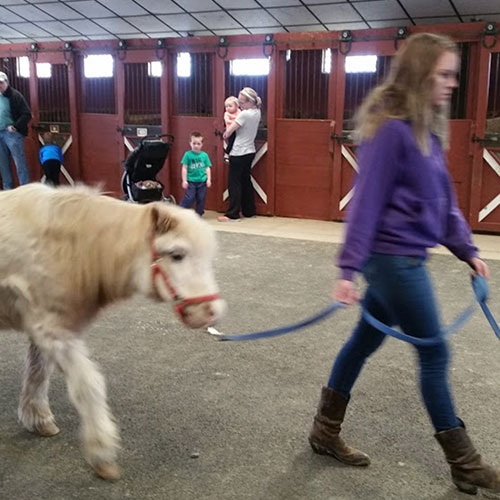 Barn Display / Training Demonstration
Enjoy some of the horses up close and personal as our staff share with you the history of the park, how our horses are cared for, and basic information about horses in general. You will also get a behind the scenes peek at our training program!
Cost included in admission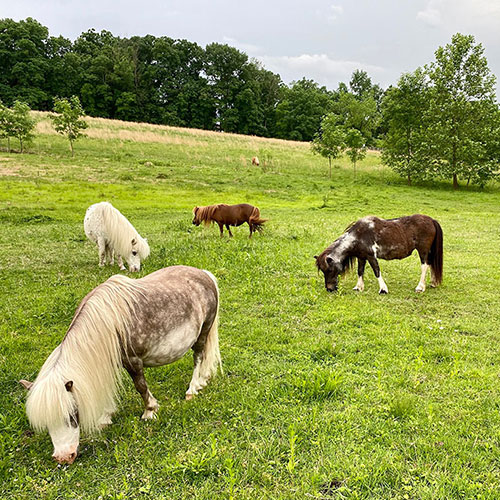 Herd Release
Help us say good night to our minis when they are released to the pasture at the end of the day. Learn about their life as a herd and what their evenings are like!
Cost included in admission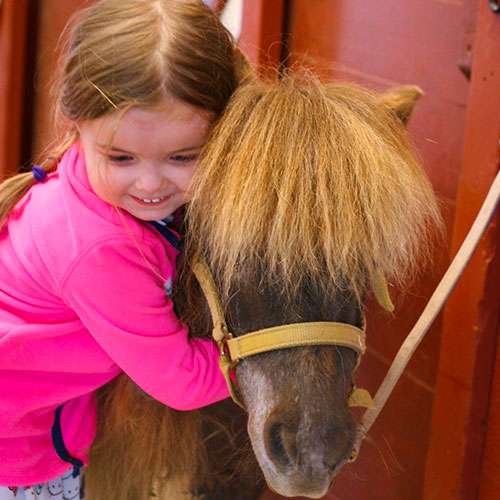 Mini Horse Grooming
The entire family will have fun with this hands-on activity. Several of our famous miniature horses are on display and guests have the opportunity to grab a brush and groom a horse! Love on them and take pictures! Our expert staff are on-hand to offer guidance and advice on the care of our horses.
Cost included in admission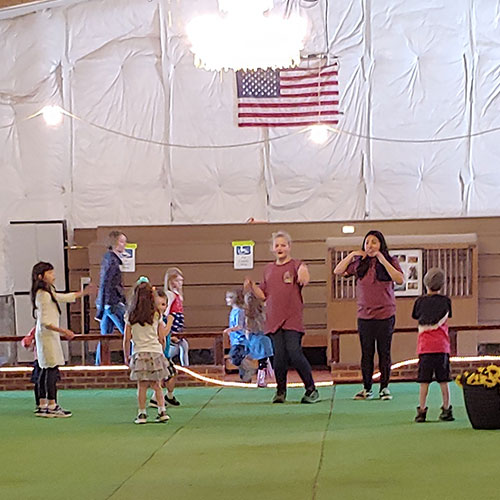 Preshow Dance Party
Come on into the arena prior to The Mane Event, and show us your moves! A chance for you to get into the spotlight!
Cost included in admission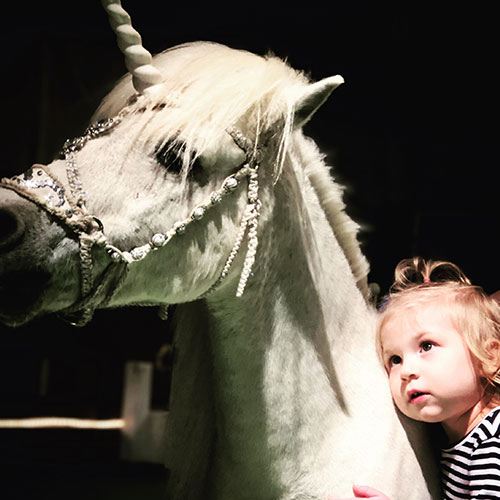 Unicorn Pictures
Mystic, the Unicorn will pose with you for as many photos with as many people as you would like as time allows. Photos are taken on your personal device and are yours to keep.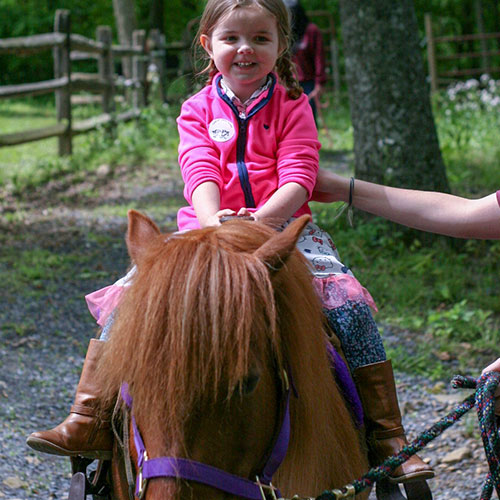 Pony Rides
Ponies are horses that fall in size between a miniature and a full-size horse. Rides are a great way to make lots of memories and are great photo ops! Riders must be under 5′ and weigh less than 80 pounds.
10:30 – 11:00 am

4:00 – 4:30 pm
$5/Ride – Or can be included in the Extras Package
$5/Ride – Or can be included in the Extras Package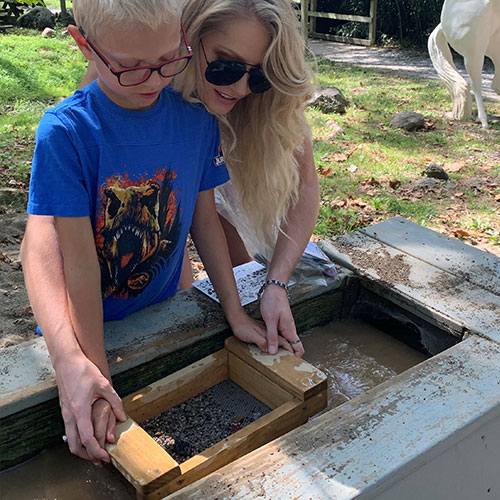 Gem Mining
Be a real prospector in Western Town and go mining for special gemstones! Purchase a kit in the General Store in Western Town and mine is our real-life sluice! The gemstones are your treasures to take home!
Kits are $5/kit. This is a great way to cool off on a hot summer day!
$5 – Or can be included in the Extras Package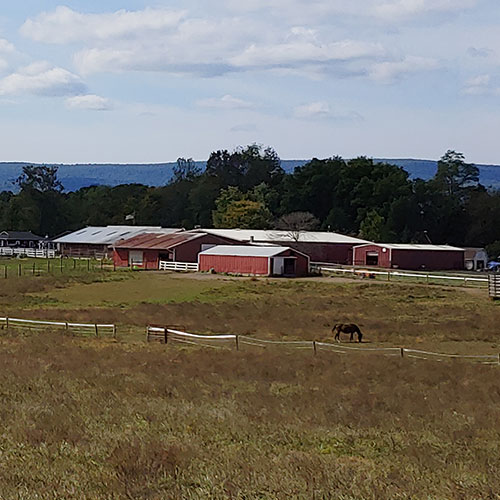 Wagon Ride
Enjoy a 20-minute tractor-pulled wagon ride around the outskirts of the park that are not accessible any other way. Hear about the history, flora and fauna, and wildlife of the area while taking in the pictuesque beauty of the pasture and hay fields.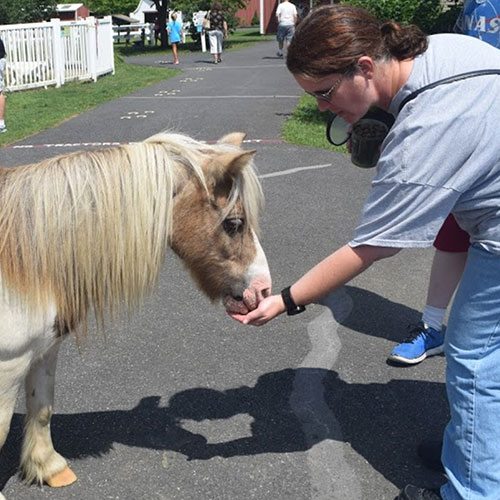 Souvenir Feed Cup
Perhaps our most popular activity!!! Purchase a souvenir feed cup in the gift shop and feed almost all of the animals at the park! Guests of all ages love to take part in this activity that warms your heart when the animals show you special attention. Souvenir feed cups are available in the Gift Shop, Sugar Shack, and the General Store in Western Town.
Throughout the park except where noted
$5/cup. Refills are $2.50 – Or can be included in the Extras Package