Each day, our animals provide many entertaining activities for the young and young at heart!
Plan your visit around this schedule of activities and be sure to look at all the other exciting things to do while you're here! For maximum enjoyment, we suggest at least a 3-4 hour visit.  Visiting from 10:00-2:30;  or from 12:30-5:00 will allow you to see all our shows and events, and take advantage of the activities with some time to enjoy the park.  Or just plan to spend the day with us!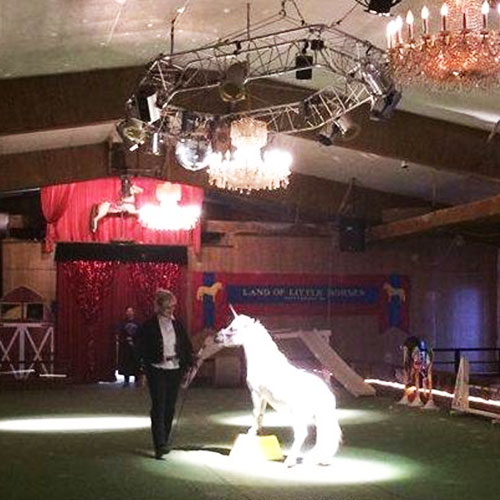 The Mane Event
This is a show not to be missed! Here is your chance to see our namesake miniature horses and some of their friends in a professionally produced performance in our climate controlled indoor arena. Our famous little horses have appeared on America's Got Talent, Animal Planet's PET STAR, Nickelodeon Studios, Ringling Bros. Circus and more! Special appearance by our horse with the human brain and magical living unicorn, Mystic!
Cost included in admission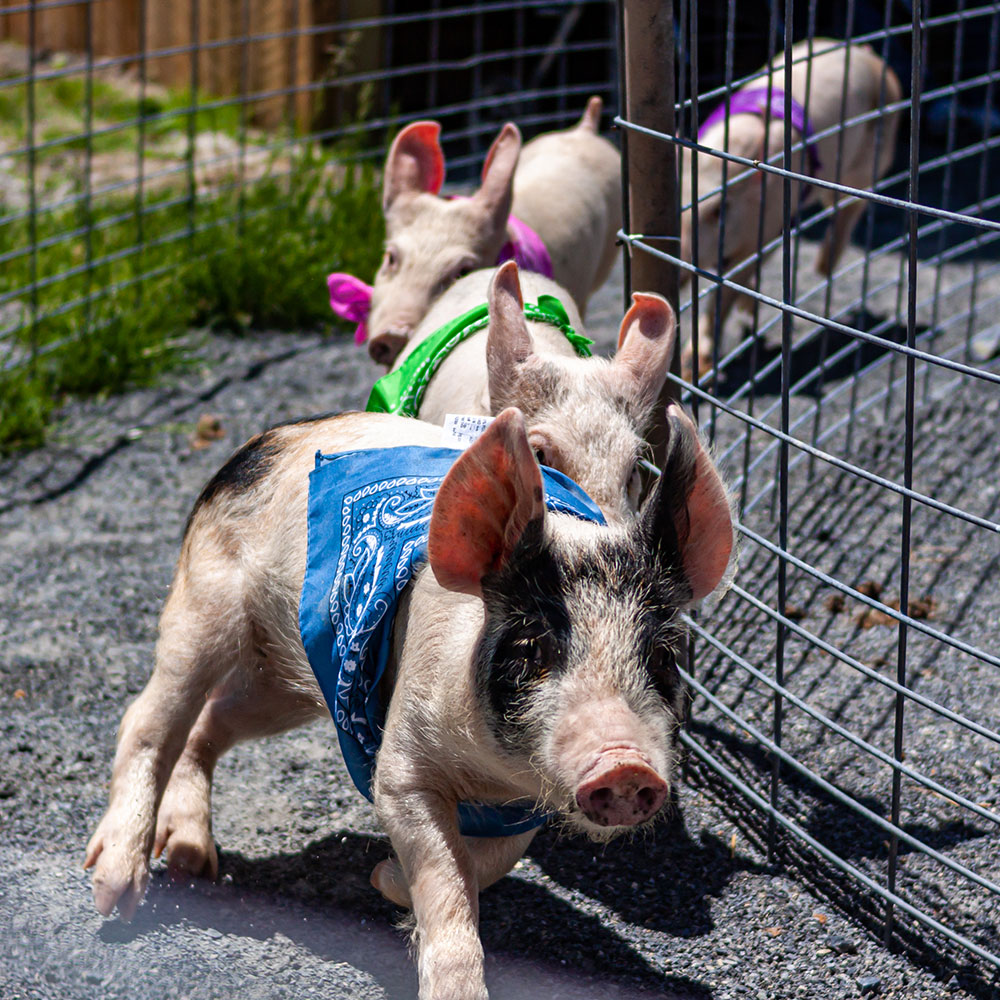 Pig Races
Enjoy good ol' fashion farm fun as our little piggys take to the racetrack!
Cost included in admission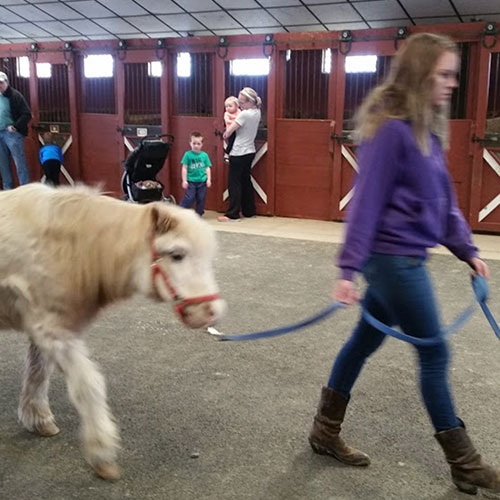 Barn Display / Training Demonstration
Enjoy some of the horses up close and personal as our staff share with you the history of the park, how our horses are cared for, and basic information about horses in general. You will also get a behind the scenes peek at our training program!
Cost included in admission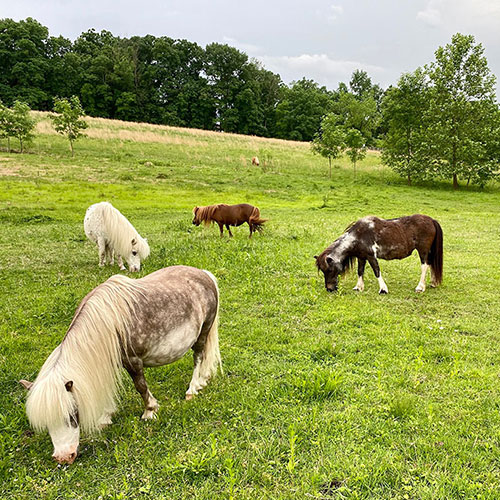 Herd Release
Help us say good night to our minis when they are released to the pasture at the end of the day. Learn about their life as a herd and what their evenings are like!
Cost included in admission